QRIS DOKU
Universal Interface for Non-Cash Transactions
Say goodbye to the QR codes that are lined up on the cashier counter. Business owners can now use universal QR code on the cashier counter of their onsite and online stores that can be scanned by mobile application of all QRIS operators in Indonesia. Practical for your business and comfortable for your customers, as they will be able to use the existing e-money application on their smartphones.
Interoperability in Indonesia QRIS Ecosystem
One Access To Reach Larger Market
In addition to brand and product uniqueness, the availability of payment method selections also affect revenue and plays an important role in the growth of your business in the future. Reach larger market by accepting non-cash payments from e-money users all over Indonesia, using DOKU's QRIS.
Steps To Using QRIS for Business Owners.
1. Register
Get your information on the benefits of DOKU's QRIS. Contact our sales team for registration process.
2. Get verification
Complete the documents required. Our team will coordinate with PTEN to register your business.
3. Accept payments with DOKU QRIS
Use DOKU's QRIS as a payment option to reach e-money users all over Indonesia.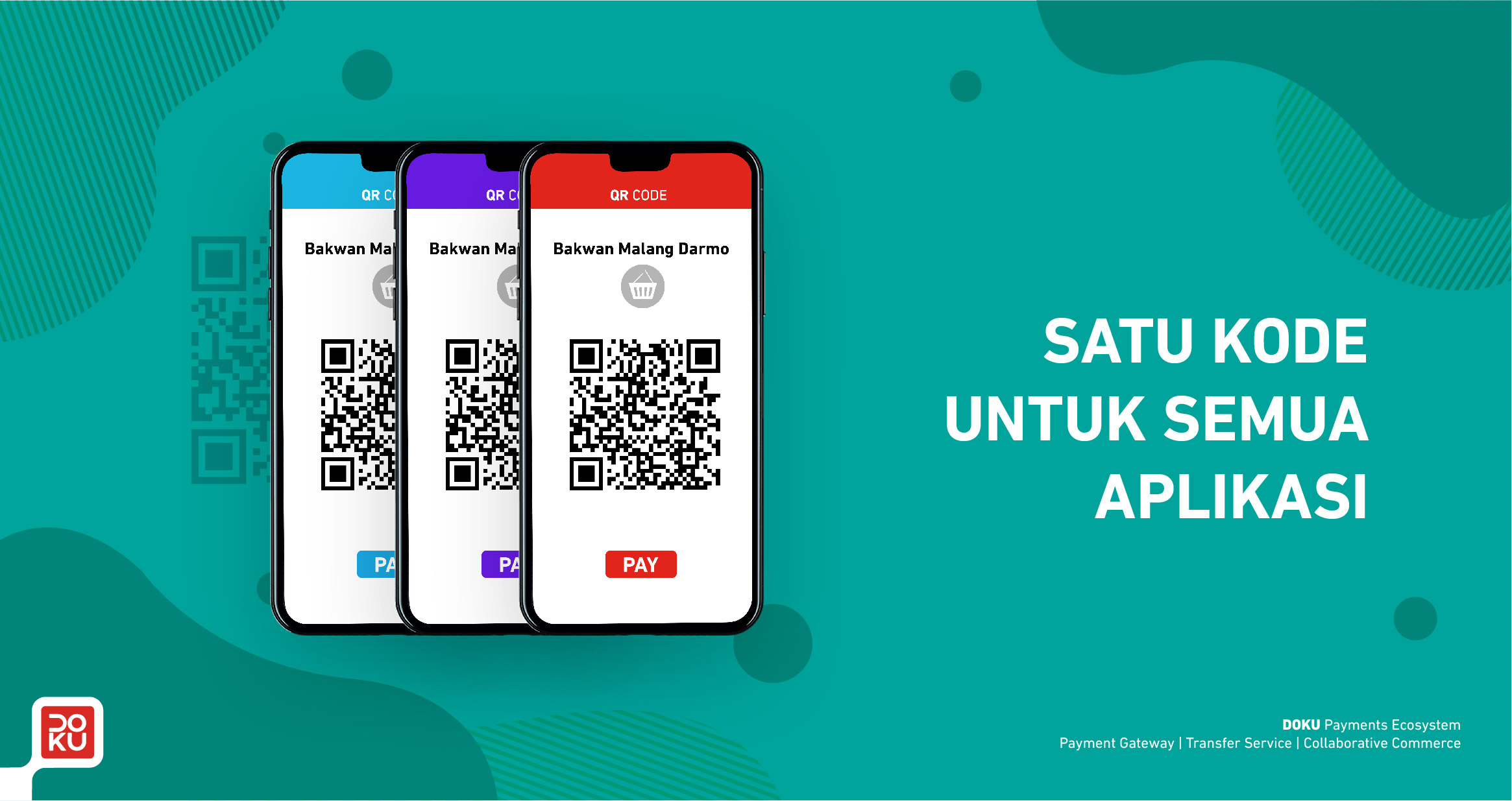 One Code For All Applications
Experience using e-money with QR scan method is more comfortable, because DOKU's e-Wallet users can conduct transactions at any onsite and online stores that accept e-money payment method. Shopping is practical with DOKU's QRIS.
Steps To Use QRIS on DOKU's e-Waller Application.
1. Select QR Payment Menu
Click the QR icon on the top right of the DOKU e-Wallet application. Make sure you allow the access to take photo through DOKU e-Wallet application.
2. Scan QR code at cashier/purchase receipt/online store
Make sure the QR code that you wish to scan appears in the DOKU e- Wallet application's window. Hold a few seconds until it is scanned by the application.
3. Confirmation on Completed Payment
Enter PIN and confirm payment to the cashier at outlets and store where you shop.