Think Beyond Payments
Spend or Earn Within Your Community App
Following the evolution of online transaction, we have expanded and developed as the payment company that actively support the growth of Cashless Lifestyle in Indonesia, by providing opportunities for communities through Collaborative Commerce (C-Commerce) products. Now communities are able to be more productive and gain more freedom to grow financially with DOKU.
C-Commerce For Consumer
DOKU e-Wallet gives users the freedom to access financial services conveniently from their iOS and Android devices without the need of a bank account. Individuals and communities can now enjoy the facilities of daily cashless transactions on the go, move more dynamically when making online transactions, all with just one app.


Want your community app to be more productive?
Wish to have e-Wallet features inside your app?
Let us collaborate together
and grow with you!
Contact Sales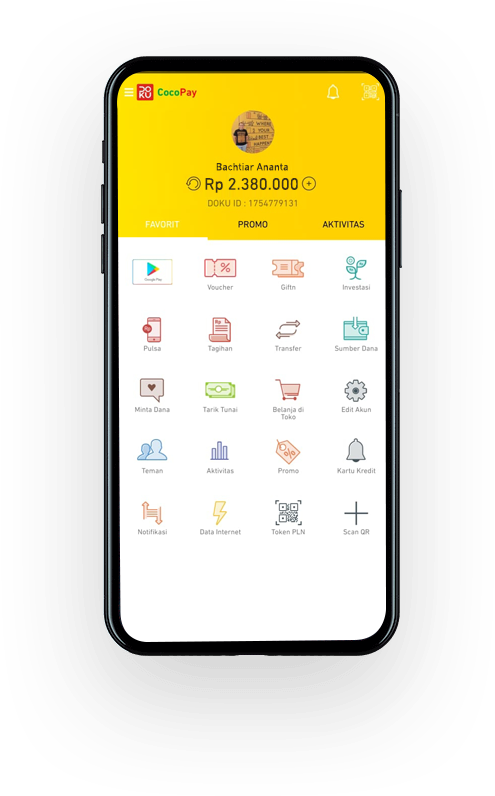 Our Partners' Application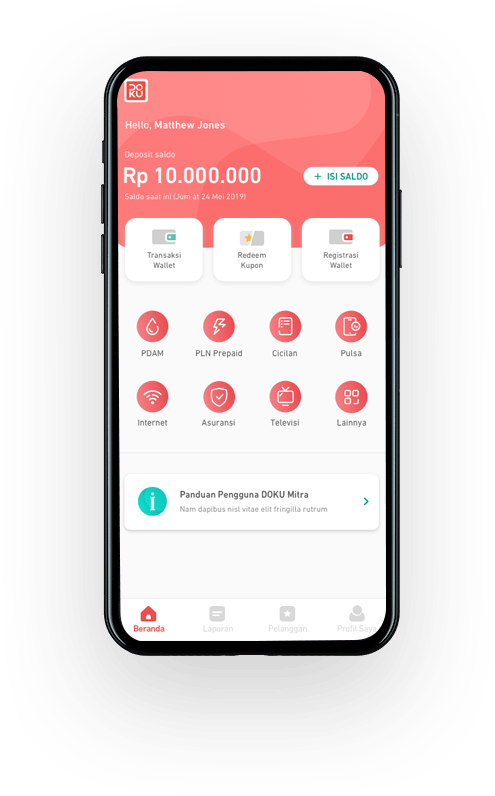 C-Commerce for
Community Seller
Gain more freedom to grow financially with DOKU! Whether personal or as a community member, with DOKU Mitra you can start your biller business directly from your phone wherever you are! All transactions and biller inventory management will occur in real-time with just one app.
What They Say?
"We choose to partner with DOKU after receiving recommendation from the regulator and most of the banks in Indonesia. DOKU has the flexibility and is eager to stretch the relationship as we grow together. DOKU provides a better customer experience for our stakeholders and supports our business iteration process, helping us to resolve the issues whenever challenges appear. We really appreciate its support."
OY! INDONESIA
Payment Gateway
"DOKU provides an excellent service with very competitive rates. The ability to promise our end users that their funds are safe and sound with us, and that they can obtain their funds directly into their bank accounts in Indonesia swiftly within minutes instead of days are some of the benefits we experience after partnering with DOKU. This foundation helps us to steadily grow our business and together we can offer the best solution to our end users as well as our corporate customers."
MATCHMOVE PAY PTE LTD
Transfer Services